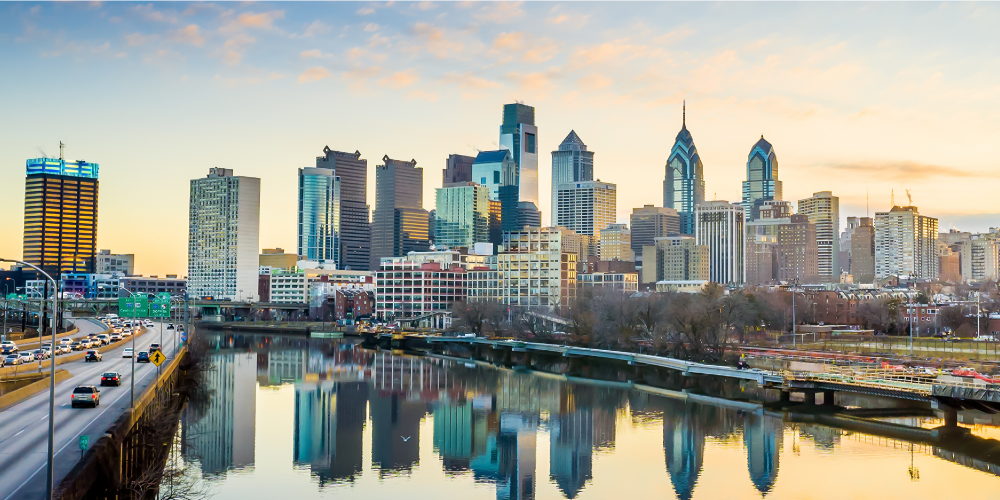 2023 Conference Location
📍 Pennsylvania Convention Center
1101 Arch St, Philadelphia, PA 19107
Visit the Hotel Information page to find details and rates for hotels in Philadelphia.
Getting Around Philadelphia

The Philadelphia Convention Center is approximately 12.2 miles from the Philadelphia International Airport.
Philadelphia is a very "public transport-friendly" city, with several public transportation options for travelling between the Philadelphia Convention Center and airport. You can also contact the hotel you will be staying at to check on any shuttle service they may provide.
Childcare
Childcare services will not be provided by the ACVIM at the 2023 ACVIM Forum. You can check with your Philadelphia hotel concierge for references on individual child care.
Discover Deals
Find exclusive discounts and deals on local dining, nightlife, rideshares, tours, concerts and more here.
Health & Safety
At present time, there are no mask, vaccination or testing requirements in place to participate in the 2023 ACVIM Forum. Safety protocols are subject to change at any time and the ACVIM may require attendees to wear masks to participate in the conference based on transmission levels at the time of the event. By registering for the ACVIM Forum, you understand and agree to comply with all the protocols adopted by the ACVIM. Additional information regarding the specific health and safety measures, and any necessary consents by you, will continue to be communicated to participants prior to the first day of the ACVIM Forum.