Sponsoring Has Its Benefits
Sponsors receive the greatest amount of exposure to ACVIM Forum attendees. Premier-level sponsorships offer the most exposure and impact on your audience. The more you invest the more visibility and benefits you receive!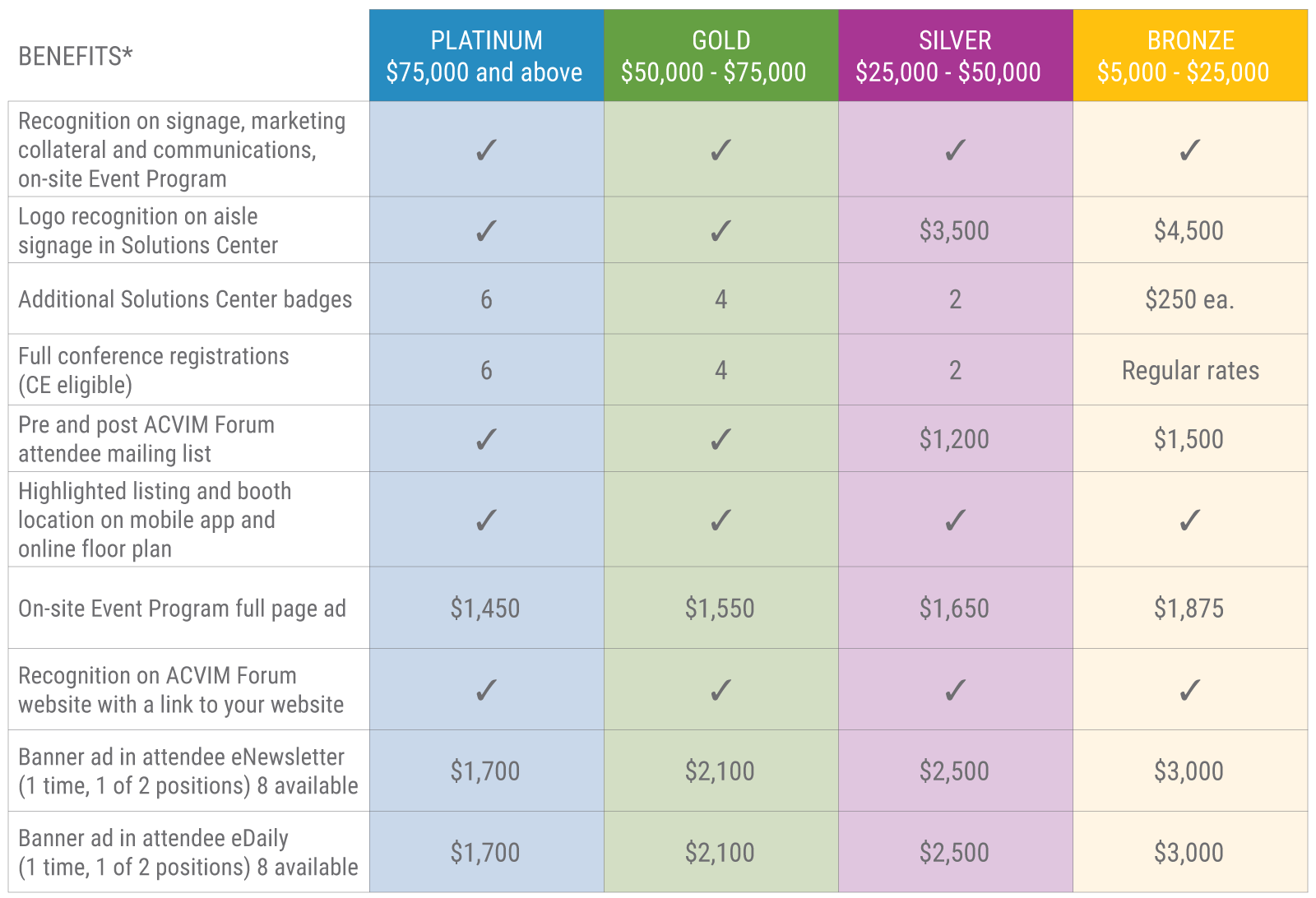 Sponsorship levels are calculated based on direct and indirect sponsorship:
Direct sponsorships are funds provided by sponsors to the 2023 ACVIM Forum as direct support for specific events or services for attendees.

Indirect sponsorships are events or services that occur at the 2023 ACVIM Forum, but are provided directly by the sponsors to the attendees.




Exhibit booth space and advertising are not considered sponsorship items.


*ACVIM reserves the right to substitute benefits of equal or greater value.