Highlights & Recap

The 2017 ACVIM Forum was a success! More than 3,200 people attended this year's ACVIM Forum in National Harbor, Maryland. Veterinary specialists, general practitioners, students and technicians from around the world came together to experience exceptional education, world-class speakers, cutting-edge products, practical tools and resources, and powerful networking - all to assist them as they continue to transform veterinary specialty medicine.


The Specialty Symposium on Wednesday gave ACVIM Diplomates and candidate's opportunities to learn, socialize, and meet with colleagues from their specialties. Congratulations to the 123 new Diplomates who were recognized and received certificates.

Dr. Mark Stetter, Dean of the College of Veterinary and Biomedical Sciences at Colorado State University and former Director of Animal Operations for the Walt Disney Company, shared his unique experiences in veterinary medicine and his desire to "help solve major world problems" in his Keynote Address, sponsored by Hill's Pet Nutrition.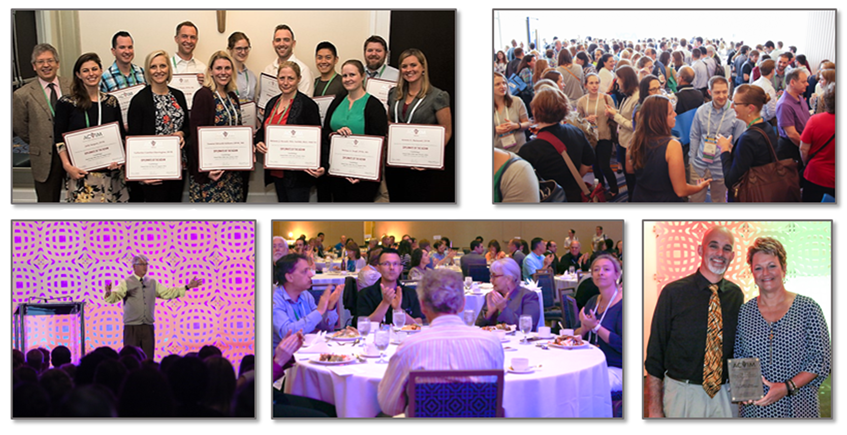 Diplomates had a chance to socialize and reconnect at the Membership Luncheon and Awards Ceremony on Thursday. Dr. Ellen Behrend provided an update on ACVIM highlights and activities and then attendees were treated to the awards ceremony. Congratulations to our 2017 award winners:
The Robert W. Kirk Award for Professional Excellence was awarded to Carolyn Henry, DVM, MS, DACVIM (Oncology) and the ACVIM Distinguished Service Award recipient was Jean Hall, DVM, MS, PhD, DACVIM (SAIM).

---

Exhibit Hall and 2017 ACVIM Forum Sponsors
144 industry partners filled the exhibit hall with the latest products, services and technologies. Attendees had the opportunity to extend their learning into the exhibit hall while participating in fast-paced Knowledge Corner sessions focused on the latest cutting-edge research in the veterinary field. Sessions were sponsored by ELIAS Animal Health, Karl Storz, Practivet, PRN and VetDC.

The Wine and Cheese Opening Reception and Poster Viewing sponsored by Purina provided a great opportunity to view research abstract posters on display as well as visiting with conference exhibitors. Attendees enjoyed wine, cheese and networking with industry experts and colleagues.
---
Research Award Winners
Congratulations to the 2017 ACVIM Resident Research Award winners for their research presented at the 2017 ACVIM Forum in National Harbor, MD! Click here to view the complete list of award winners.

And congratulations are also in order for Lark Walters, the winner of the NEW Early Career Clinical Oncology Research Abstract Award for her research on Expression of PDGFR-β, VEGFR2, and KIT in Canine Transitional Cell Carcinoma.
---