For the first time ever in 2022, the ACVIM Forum went hybrid, giving attendees the option to attend the premier veterinary specialty conference in person in Austin, Texas; or to attend virtually from anywhere in the world. The in person event took place June 23-25 at the Austin Convention Center, with Specialty Symposium June 22. Virtual access to on-demand sessions will continue through the end of November, including sessions from the Interactive Event held from September 21-22. Check out highlights from the live event below!

3,000 + attendees from 27 countries
171 Oral Research Abstracts
Feedback from our attendees:

"ACVIM Forum continues to be the best opportunity to get excellent CE in a variety of topics that provide the latest research and experience in veterinary medicine."
"It was so wonderful to reconnect with former residents and colleagues after such a long hiatus."
"ACVIM Forum is a great opportunity to improve my veterinary knowledge while engaging with colleagues."
"I have always returned from the ACVIM forum refreshed and ready to upgrade my veterinary work after attending."
"2022 ACVIM Forum in Texas was so special because it was a welcome renaissance after a rough two years. It reminded me of why I love this community and why I am so proud to be an ACVIM Diplomate. I look forward to future forums where we can connect with a new generation of future Diplomates and keep a great college going long past our lifetimes."
For the first time in two years, the Specialty Symposium was held in person. The day kicked off with the Welcome Breakfast and ACVIM Annual Business Meeting, which all ACVIM Diplomates were invited to attend either in person or virtually via the livestream. Specialty sessions began after and continued throughout the day. Certificate Ceremonies and Luncheons for Cardiology, Neurology, SAIM and LAIM were held at noon, with Nutrition and Oncology ceremonies taking place in the evening. Each specialty recognized new Diplomates boarded in 2020, 2021 and 2022, with a total of 236 new Diplomates welcomed to the College.
The AIMVT Program for specialty technicians began in the afternoon with Technician Case Reports Sponsored by Hill's Pet Nutrition followed by Specialty Business Meetings. The day wrapped up in the evening, when attendees came together for the Specialty Symposium Reception Sponsored by Royal Canin and the ACVIM.
Welcome, new ACVIM Diplomates!
Cardiology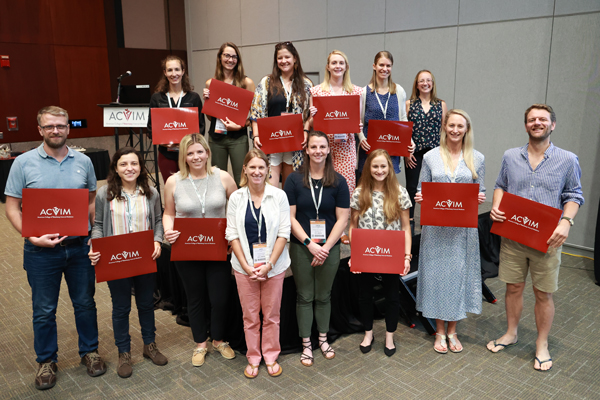 Large Animal Internal Medicine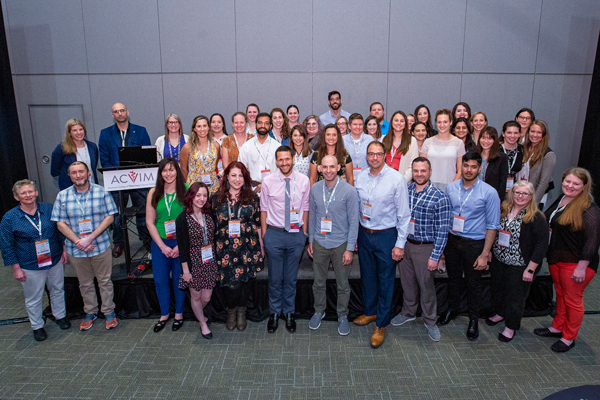 Neurology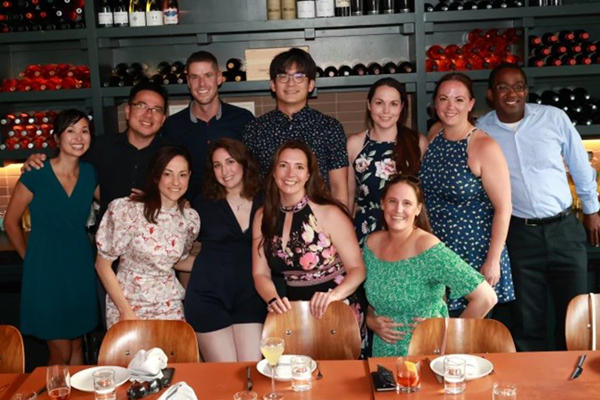 Nutrition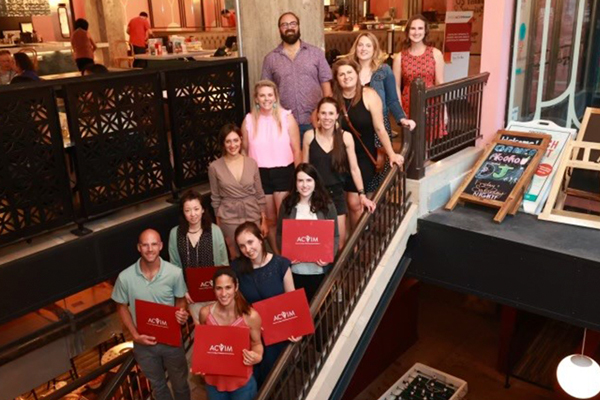 Oncology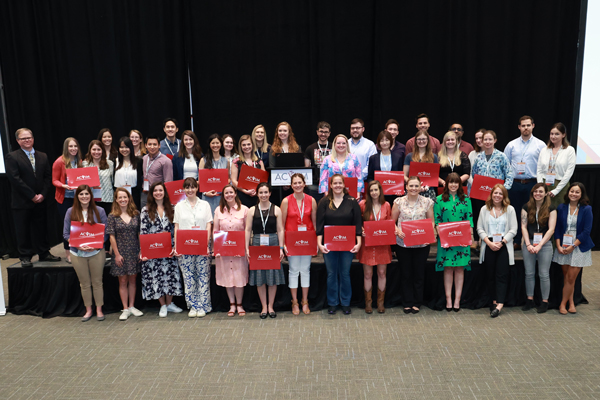 Small Animal Internal Medicine

Celebrating the 2022 ACVIM Award Winners

ACVIM Specialty Lifetime Achievement Award 2022 Recipients:
Dr. Philip Fox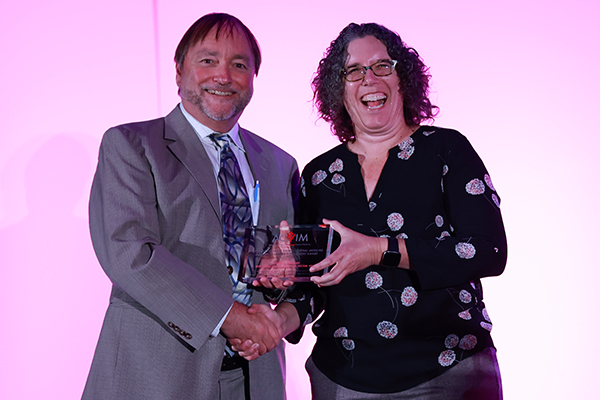 Dr. Philip Johnson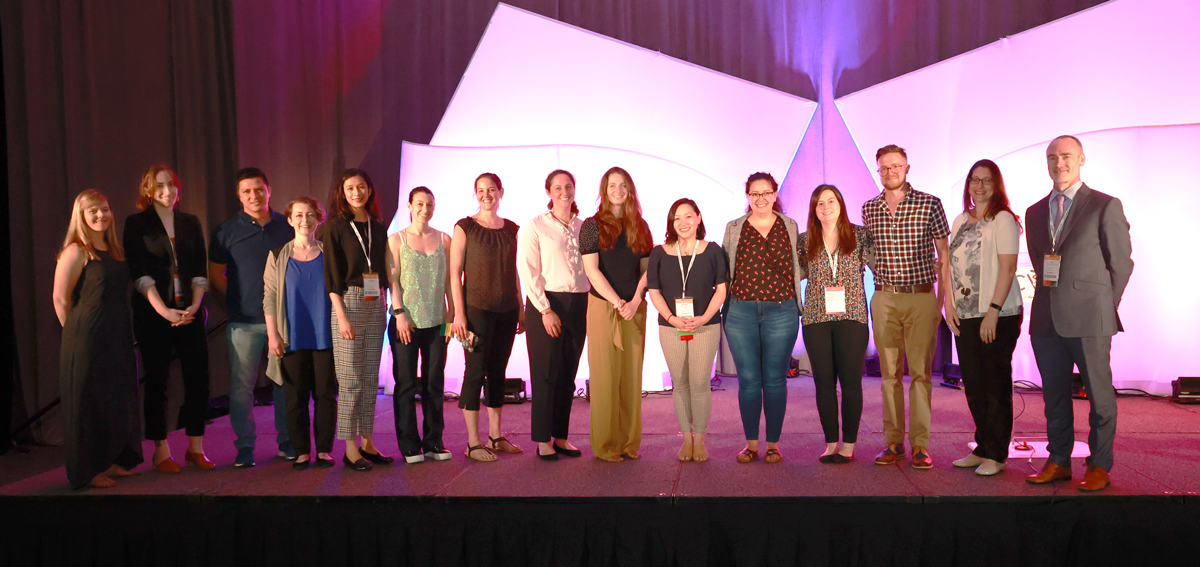 Resident Research Abstract Awards sponsored by


Networking and Social Events
Throughout the live event, attendees were invited to 14 different networking and social events, including: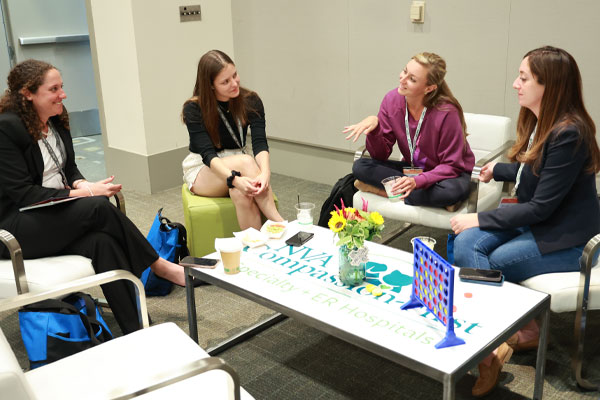 Candidate Lounge
Sponsored by NVA Compassion-First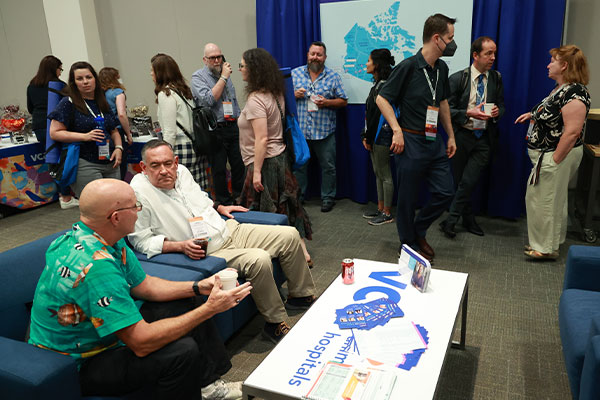 Specialists Lounge
Sponsored by VCA Animal Hospitals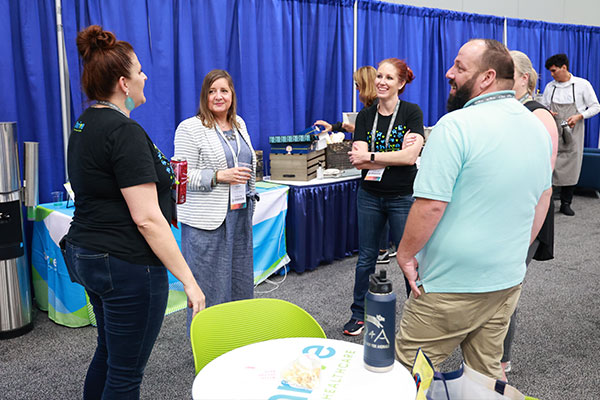 Technician Lounge
Sponsored by Thrive Pet Healthcare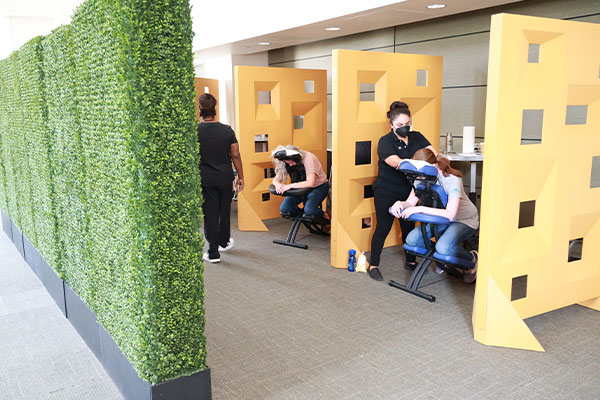 Wellbeing Lounge
Sponsored by Merck Animal Health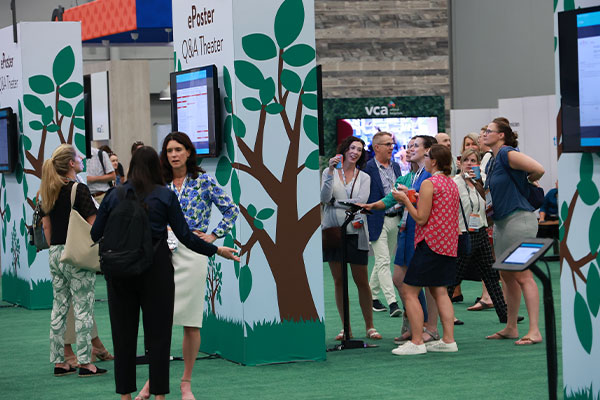 Wine & Cheese Happy Hour
Sponsored by Purina and the ACVIM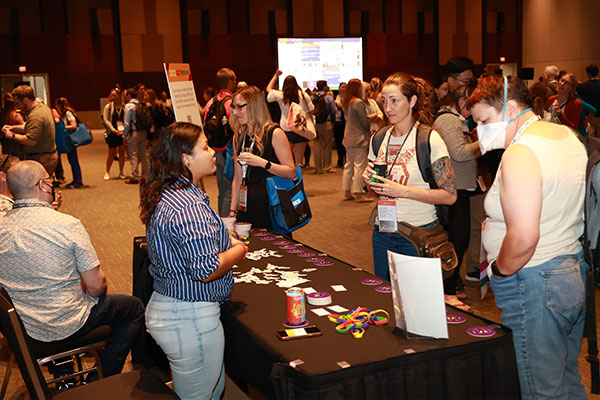 Colleagues & Cocktails
In partnership with PrideVMC

A Bustling Solutions Center
In addition to over one hundred exhibitor booths, attendees were able to explore dedicated areas throughout the Solutions Center, including:

Bark Park
Sponsored by Hill's Pet Nutrition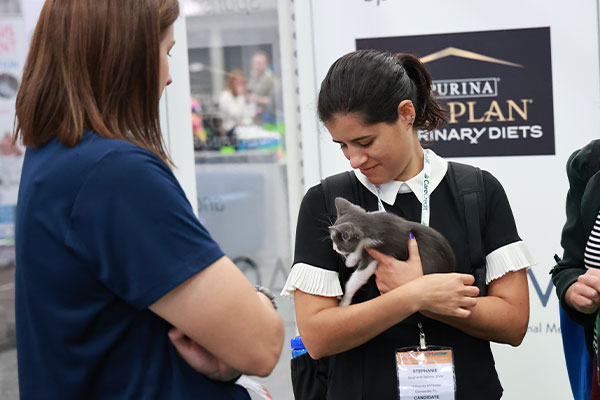 Cat Lounge
Sponsored by Purina and the ACVIM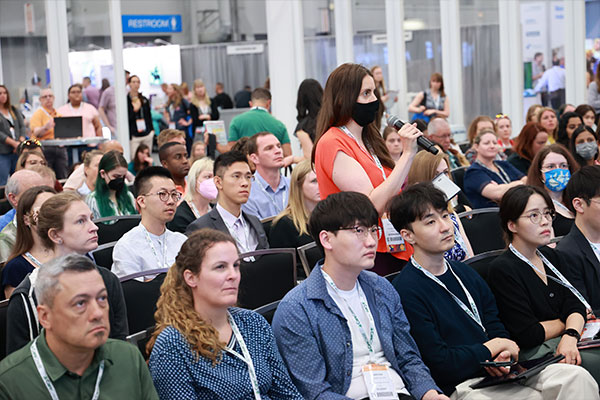 Knowledge Corner
Sponsored by ELIAS Animal Health, IDEXX, KARL STORZ Veterinary Endoscopy, Merck Animal Health, PRN Pharmacal, Zoetis and Zomedica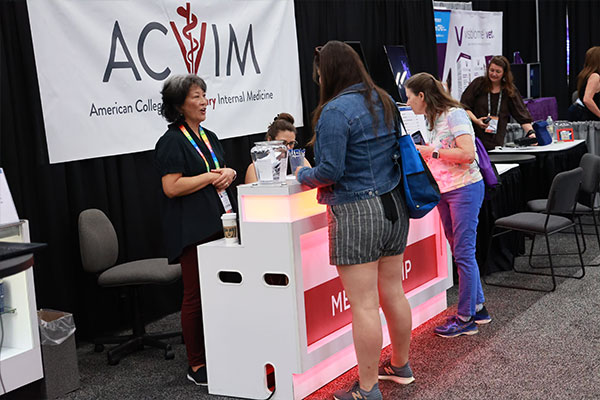 The ACVIM Membership Booth
Custom caricatures by Svetlana Novikova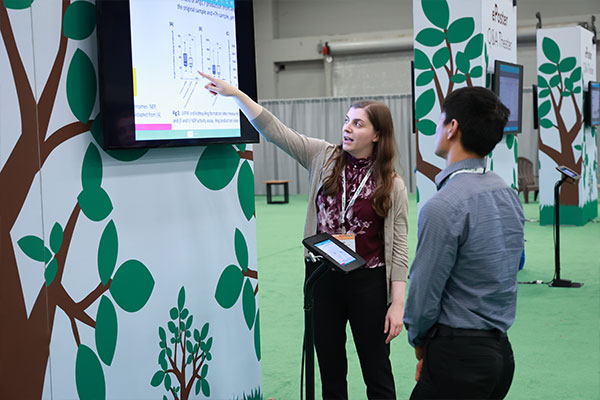 Poster Park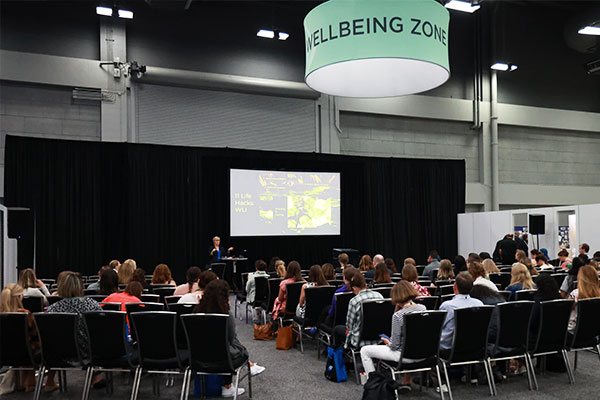 Wellbeing Zone
Sponsored by Boehringer Ingelheim Animal Health, MedVet and Merck Animal Health