Since 1983, the ACVIM Forum has been the premier conference for advanced, specialist-level education in veterinary internal medicine. This year was the ACVIM's 40th anniversary event which took place virtually and in person in Philadelphia, Pennsylvania from June 15-17, with Specialty Symposium on June 14 . Virtual access to on-demand sessions will continue through the end of October, including sessions from the Interactive Event held from June 28th.

3,000 + attendees from 27 countries
173 Oral Research Abstracts
Over 250 Scientific Sessions

53 Specialty Symposium Sessions
30 Interactive Sessions
32 Technician Sessions

40 Research Reports

Wednesday kicked off with the Opening General Session, Ethical and Legal Implications of AI in Veterinary Medicine presented by Eli B. Cohen, DVM, DACVR and in partnership with the American College of Veterinary Radiology.
The AIMVT Program for specialty technicians began in the afternoon with Technician Case Reports Sponsored by Hill's Pet Nutrition. Specialty Networking Luncheons for Cardiology, LAIM, Neurology, Nutrition, SAIM and Oncology were also held on Wednesday afternoon. Each specialty recognized new boarded Diplomates with a total of 222 new Diplomates welcomed to the ACVIM.
The day wrapped up in the evening, when attendees came together for the
Specialty Symposium Reception and New Diplomate Recognition
Sponsored by
Hill's Pet Nutrition, MedVet and Pieper Veterinary.
Welcome, new ACVIM Diplomates!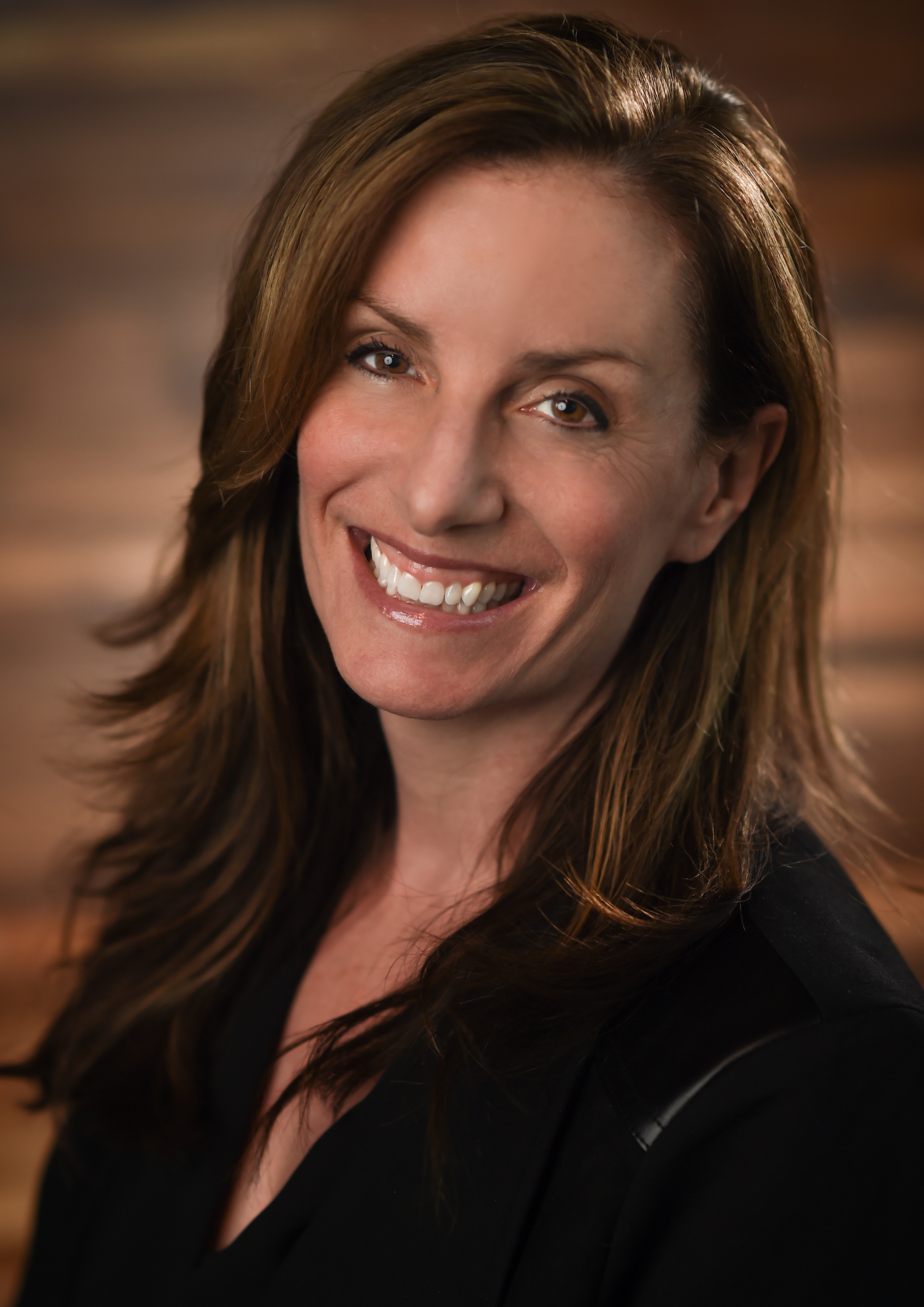 A Bustling Solutions Center

The Solutions Center opened in the morning, where attendees explored exhibitor booths and visited dedicated areas like the Bark Park, Sponsored by Thrive Pet Healthcare, the Cat Lounge Sponsored by Elanco Animal Health and the Technician Lounge Sponsored by ACVIM and AIMVT. At the ACVIM Membership Booth, attendees posed for commemorative photos, enjoyed sweet celebratory treats and shopped new ACVIM merchandise. In the evening, the Wine and Cheese Happy Hour brought attendees and exhibitors together for food and drinks to cap off an eventful day.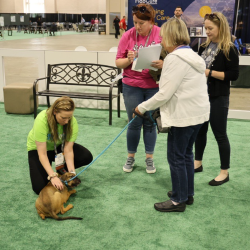 Bark Park
Sponsored by Thrive Pet Healthcare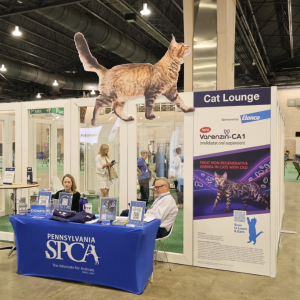 Cat Lounge
Sponsored by Elanco Animal Health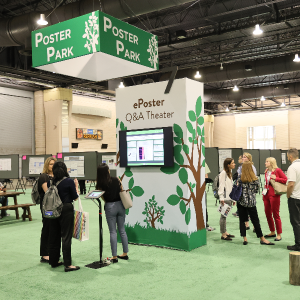 Poster Park

The ACVIM Membership Booth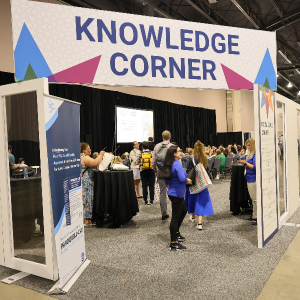 Knowledge Corner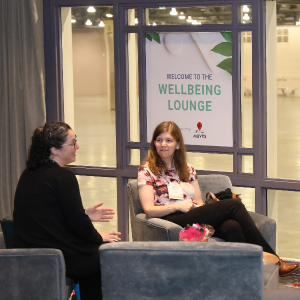 Wellbeing Lounge
Sponsored by MOVES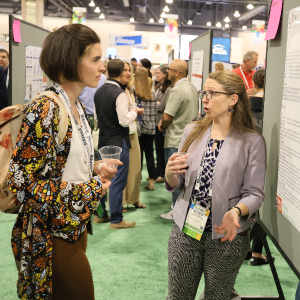 Wine & Cheese Happy Hour

Technician Lounge

Networking, Social Events and Lounges
Throughout the live event, attendees were able to network and relax in these dedicated areas: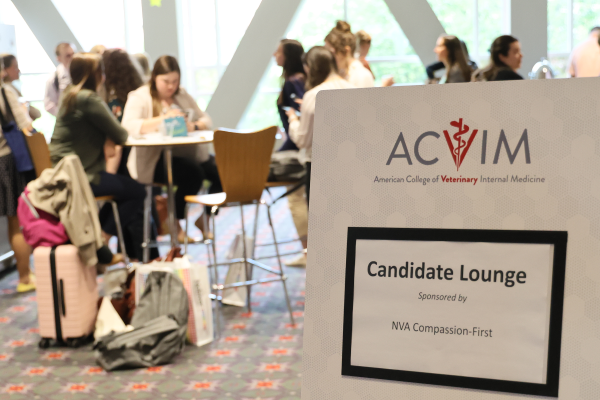 Candidate Lounge
Sponsored by NVA Compassion-First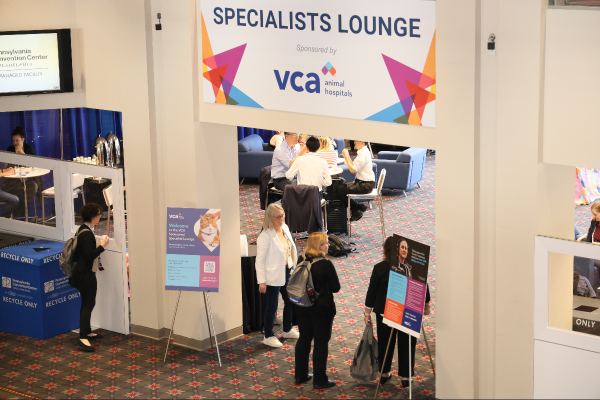 Specialists Lounge
Sponsored by VCA Animal Hospitals


Friday was marked by several highly-anticipated events, starting with the ACVIM Membership Awards Ceremony and Luncheon, where we honored the 2023 winner of the Robert W. Kirk Award for Professional Excellence, Peter D. Constable BVSc (Hons), PhD, DACVIM (LAIM, Nutrition), and the 2023 Lee and Inge Pyle Service Award winner, Ellen N. Behrend VMD, PhD, DACVIM (SAIM).
The Inaugural Research Colloquium Sponsored by Purina Institute connected colleagues with similar interests in Small Animal Internal Medicine and Nutrition, while learning about ongoing research projects and programs. Presentations were in a five-minute rapid format with brief Q&A after. In the evening, Colleagues and Cocktails brought attendees together for drinks, networking and connecting with participating Vet Med Affinity Groups.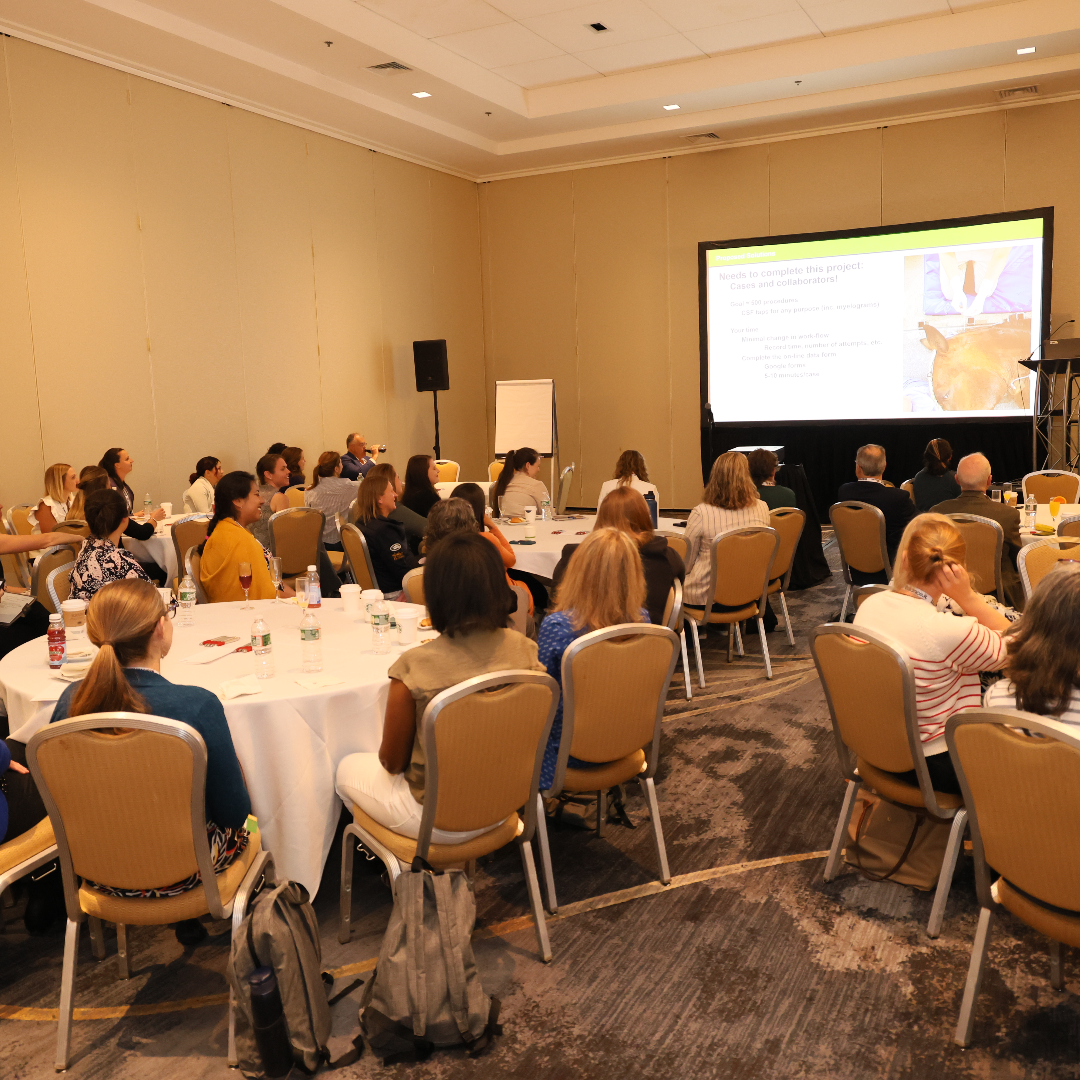 Research Colloquium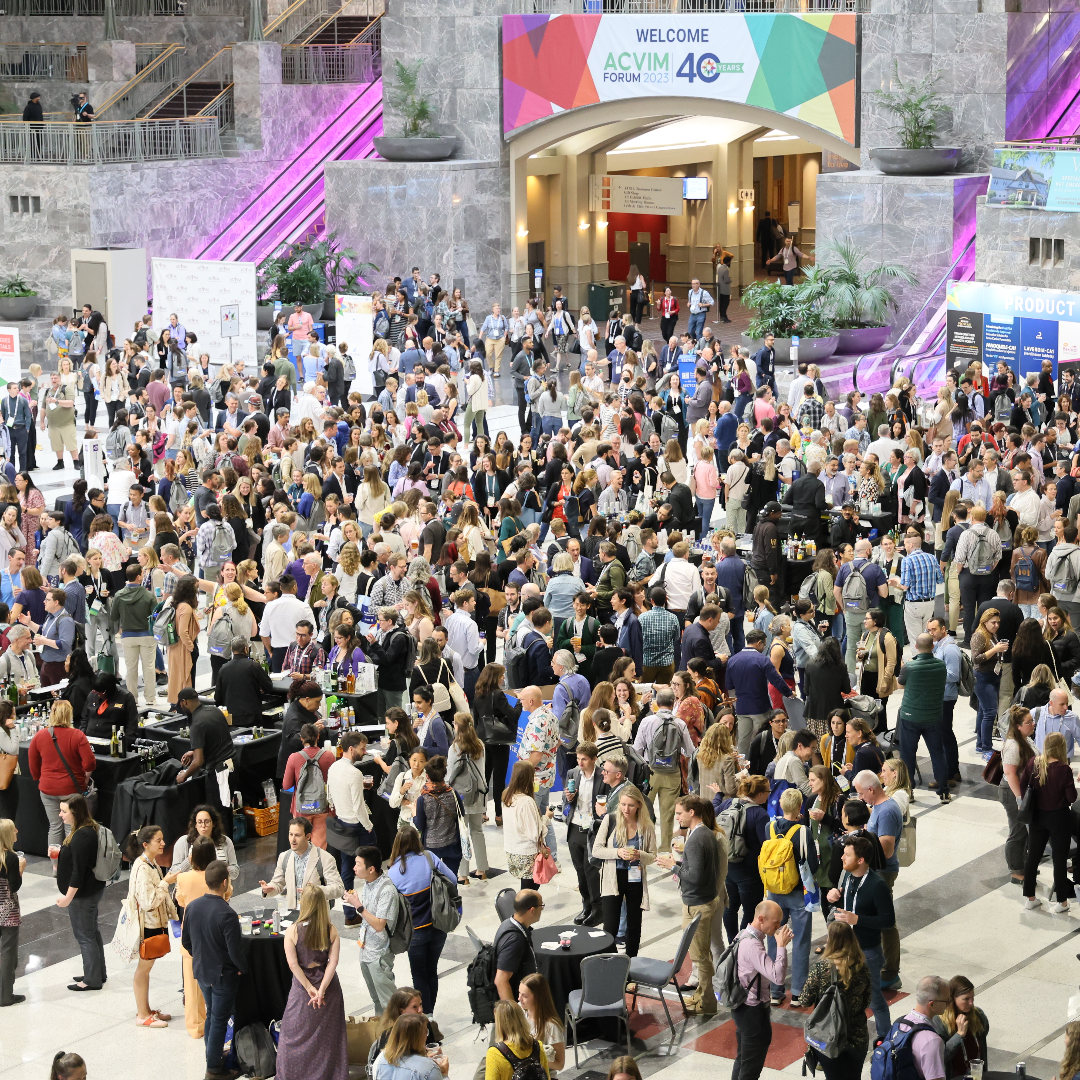 Colleagues & Cocktails

Celebrating the 2023 ACVIM Award Winners

ACVIM Specialty Lifetime Achievement Award 2023 Recipients: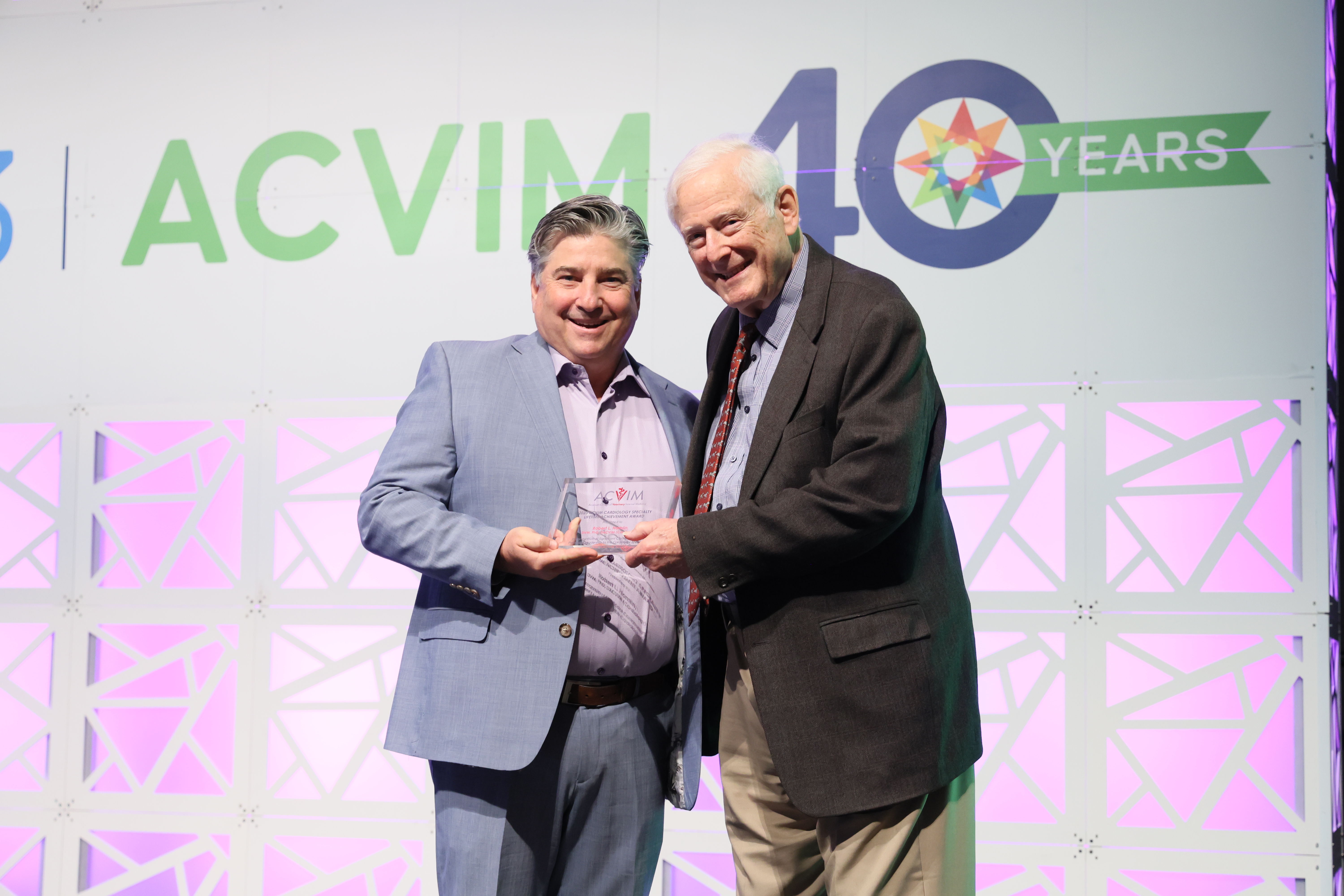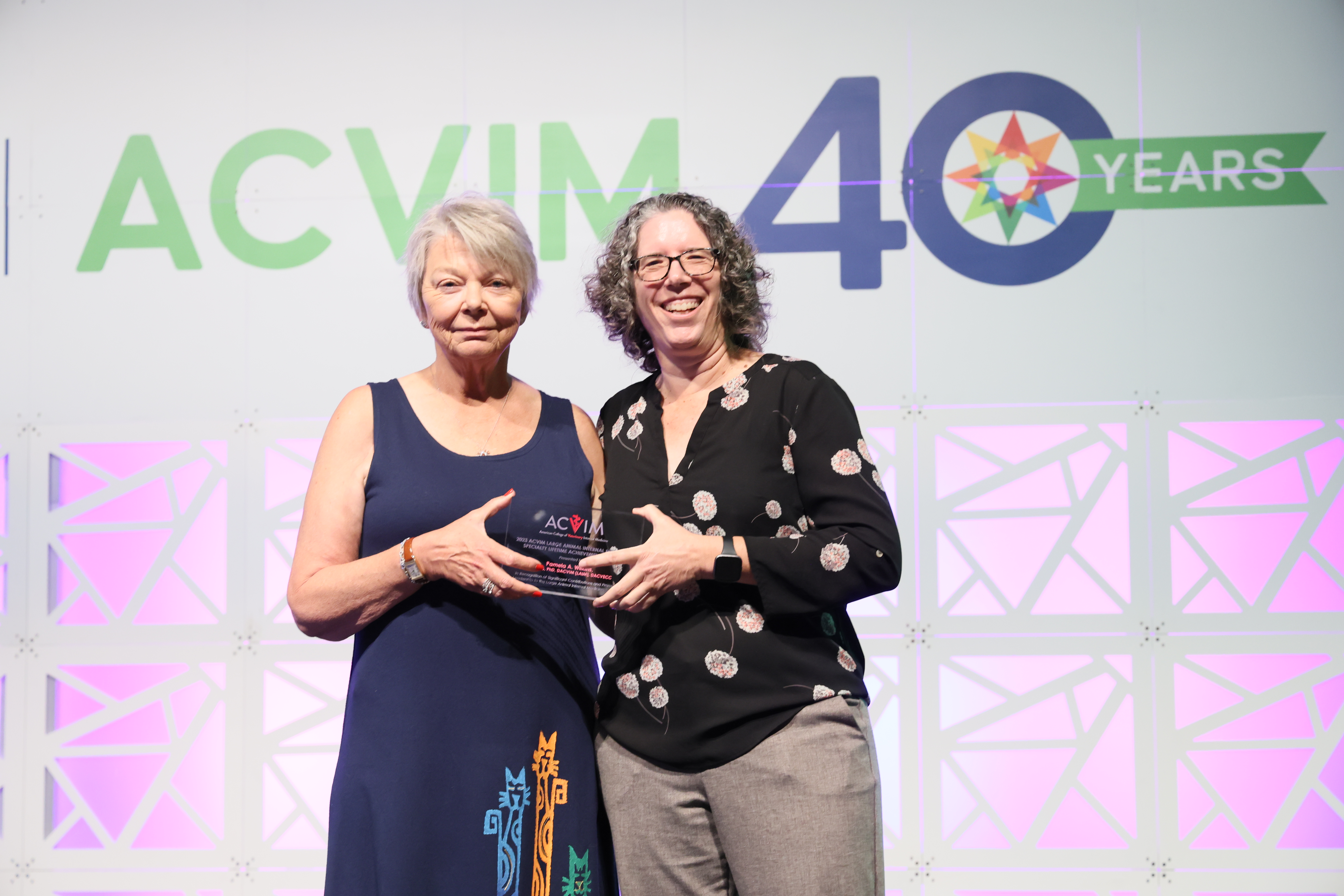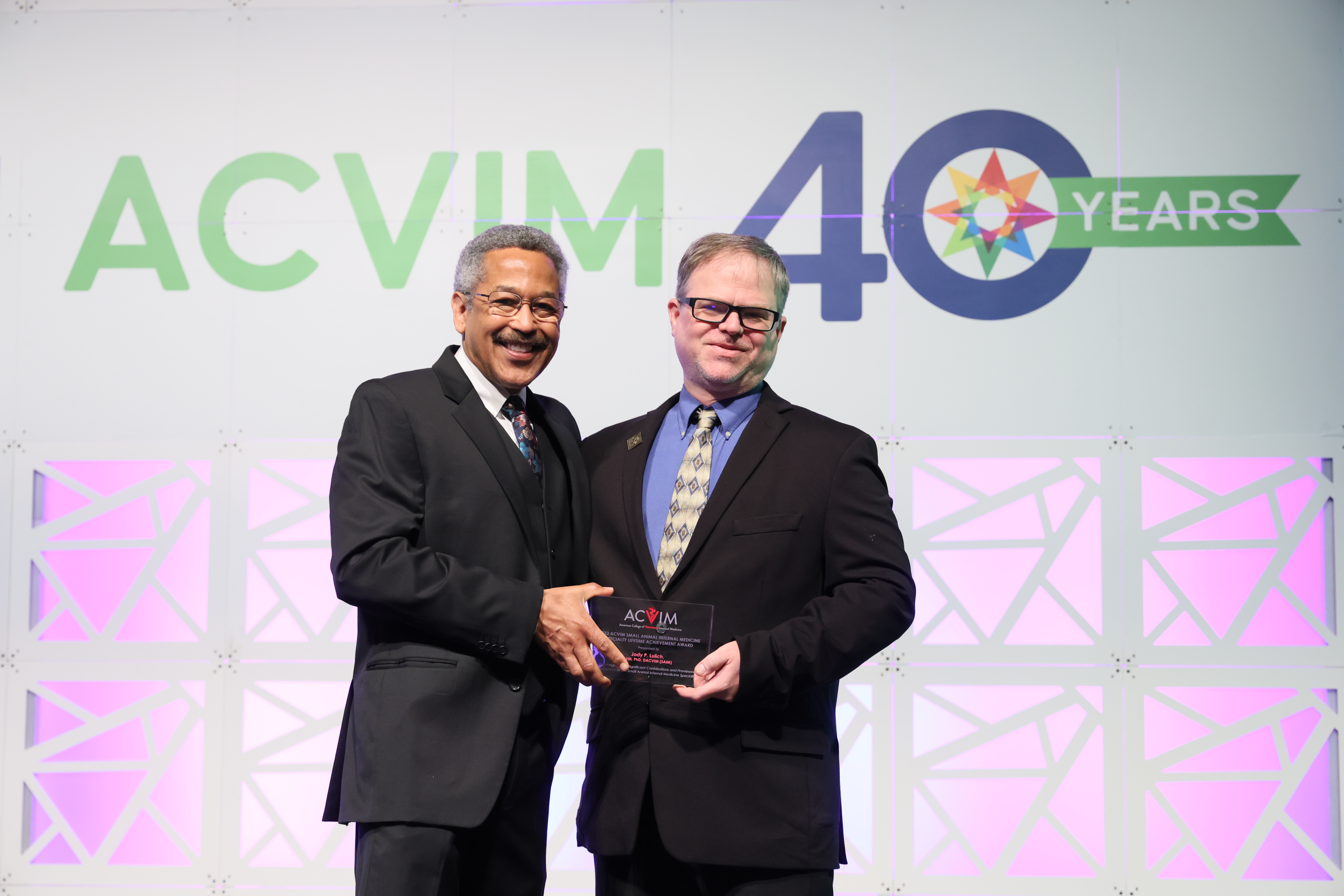 2023 Research Abstract Awards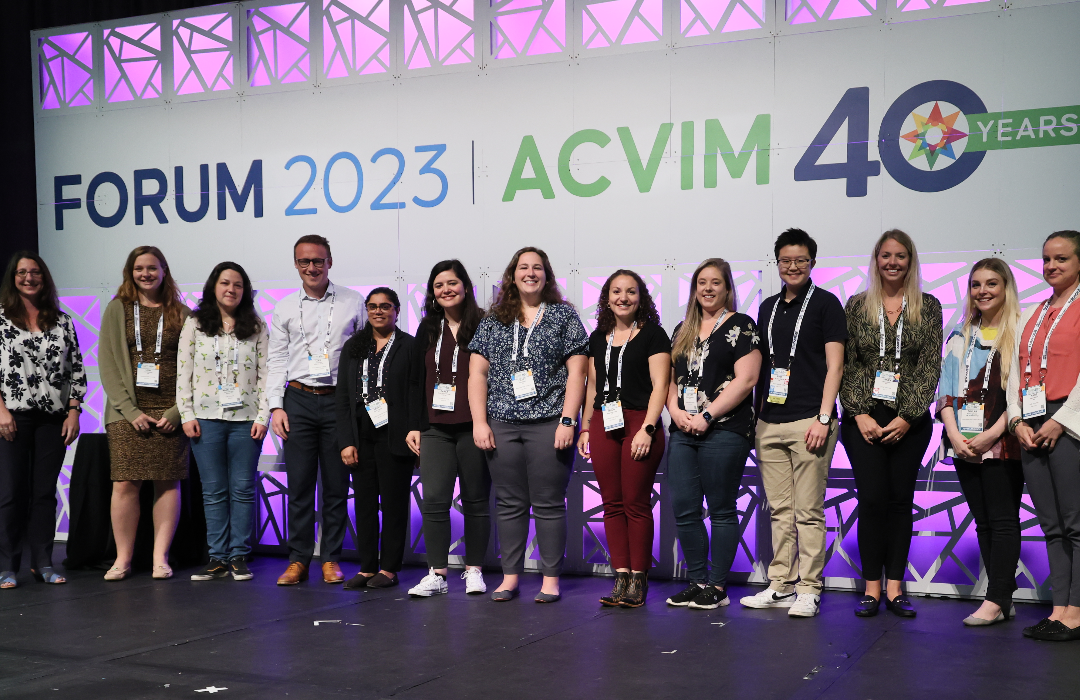 2023 ACVIM Research Awards

Resident Research Abstract Awards Sponsored by


Enjoyed a session? Let us know!
After attending both in-person and on-demand sessions, be sure to complete the corresponding session evaluation. Your feedback is very important to us, as it is essential to helping us plan future programming.
Take the Post Conference Survey
We hope you enjoyed your 2023 ACVIM Forum experience! Please complete the Post Conference Survey as you wrap up your conference experience. We use your input to improve the ACVIM Forum every year!
Virtual Day
All attendees are invited to participate in this one day, interactive event offering live, virtual CE in eight session tracks featuring all new content and live session Q&As with the speakers. Mark your calendar for June 28 and don't miss it!
On-demand
Access expert-led sessions and earn even
more RACE-approved CE at your own pace until
October 31, 2023. Sessions captured during
the live events will be made available in July.
2023 ACVIM Forum in the News
DVM360
July 27, 2023 - The importance of cardiac screening for "healthy" Borzio
July 27, 2023 - Incidence of venomous animal accidents with cats in Brazil
July 11, 2023 - American College of Veterinary Internal Medicine presents 2023 recognition awards
July 4, 2023 - Liquid biopsy allows earlier detection of canine cancer
June 26, 2023 - Using rectal cytopathology as a diagnostic tool
June 23, 2023 - Celebrating the legacy of the ACVIM
June 19, 2023 - Marketing the value of your specialty
June 18, 2023 - Study finds wild pigs infected with BVDV in several US states
June 17, 2023 - Preventing prescription errors
June 16, 2023 - Understanding mRNA and DNA vaccines in veterinary medicine
June 16, 2023 - Study shows increased cardiovascular risks associated with canine heartworm infection
June 16, 2023 - Molecular research on GI parasites in pets presented at ACVIM
June 15, 2023 - Artificial intelligence's role in veterinary medicine
June 12, 2023 - This week on dvm360.com: stay tuned for our ACVIM Forum coverage, and other veterinary news
Veterinary33
July 4, 2023 - Unveiling the evolution, emergence of GI parasites: Antech veterinarians discuss latest research
June 22, 2023 - Video: Insights on cardiology from Dr. Claudio Bussadori
June 15-17, 2023 - ACVIM Forum 2023
June 10, 2023 - Join Edra Publishing at ACVIM Forum 2023