Celebrate the 40th anniversary of the ACVIM Forum in Philadelphia and revisit the city where we first signed our bylaws in 1973. Here are some of the reasons why veterinary professionals consider this to be the premier veterinary event in the industry.


Live, Cutting-edge Sessions
One of the main reasons that thousands of veterinary professionals continue to attend the annual ACVIM Forum is the variety of sessions offered in Cardiology, Large Animal Internal Medicine, Neurology, Nutrition, Oncology and Small Animal Internal Medicine. In addition to the specialty-focused sessions, attendees will have access to sessions in business, leadership and communications and more. Learn from the leading expert speakers in the industry as they present their recent findings in veterinary medicine. You won't find an educational lineup like this anywhere else so don't miss out!

Connect with Peers
Reconnect with colleagues and expand your circle! Engage and network with fellow attendees, industry professionals and the leading experts in veterinary medicine.
"I think the most amazing thing is the collaboration that we get to have. We get to see colleagues that we haven't seen in years that we trained with from long ago. Even if you don't remember faces in the crowd, you get to connect with people that you've seen in your past and worked with and trained with."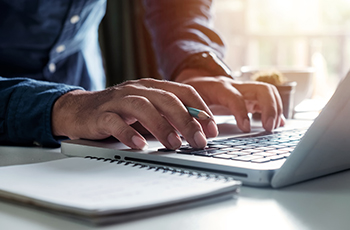 + Virtual Access
Attend the 2023 ACVIM Forum by joining us virtually from wherever you are in the world! Watch select sessions in the six ACVIM specialties and beyond by accessing the livestream from Philadelphia.
Mark your calendars for Virtual Day on June 28, 2023 to experience even more CE with live virtual sessions from a lineup of expert speakers and exclusive offerings. This premier virtual access will feature one day of eight session tracks in all specialties, available chat capabilities with other attendees and live session Q&As with the speakers.
Additionally, hundreds of on-demand sessions will be available until October 31, 2023.
"The ACVIM Forum provides so much incredible continuing education, but at the same time has fostered many long-term friendships and professional connections. I have made countless contacts across the country and even the world in both cardiology and other disciplines. This has helped our practice with recruiting and research and allows us in private practice to occasionally experience the research side of veterinary medicine."
- Bill Tyrrell, DVM, DACVIM (Cardiology)
2023 ACVIM Forum
Philadelphia, Pennsylvania June 15-17
Specialty Symposium June 14
Solutions Center June 15-16

On Demand June-October
Limited Livestream June 15-17
Virtual Day June 28